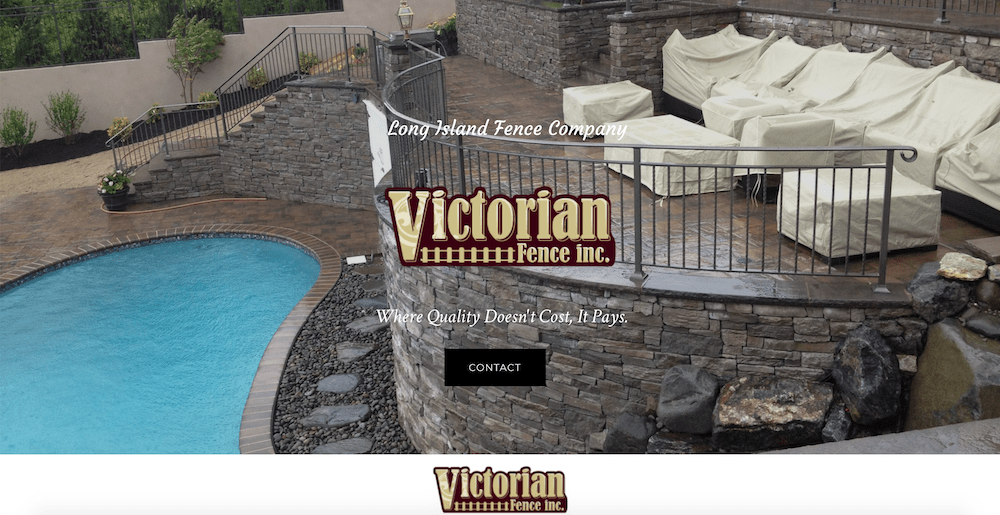 With years of experience Victorian Fence has grown tremendously offering PVC vinyl, chain link, aluminum, wood, deer fence and more. The team at Victorian Fence meets with each customer to discuss options that fit their highest expectations. From the sales team, to the installation crew the main goal is to pay attention to details. Each fence installation must be precise and meet all town & property codes. Victorian Fence strives for excellence with each fence they install proving our high customer satisfaction rate. Customers may come down to the showroom located at  2559 Middle Country Rd, Centereach, NY 11720 to view the wide selection of products & services. Our mission is to make our clients feel 100% comfortable with our services.
Victorian Fence Launches A New Website
In keeping up with technology Victorian Fence has decided to redesign the current website. For this scope of work Victorian Fence has decided to hire Long Island web design agency, Benjamin Marc.
"I've known Joe from Victorian Fence for years so it was an absolute pleasure to work with him on the new website. He explained to me how he wants to separate each type of fence they offer into separate galleries. My team got to work and split the services as such:

Vinyl PVC Fence
Chain Link
Aluminum Fence
Wrought Iron
Wood Fence
Pergolas

This makes it simple for online visitors to navigate through each web page with ease. Each gallery shows detailed images of Victorian Fence's hard work throughout the years. Next, Victorian Fence retained us as their SEO company so it was vital to increase their search engine rankings. Our main focus was several fence related keywords such as "Long Island Fence Company" and many more. Overall the progress of the website and the digital marketing is going well". Comments Anthony Savino, Benjamin Marc CEO
Since the launch several website analytical tracking softwares show a rise in online traffic. If you have any questions please feel free to contact us.